Skin Salve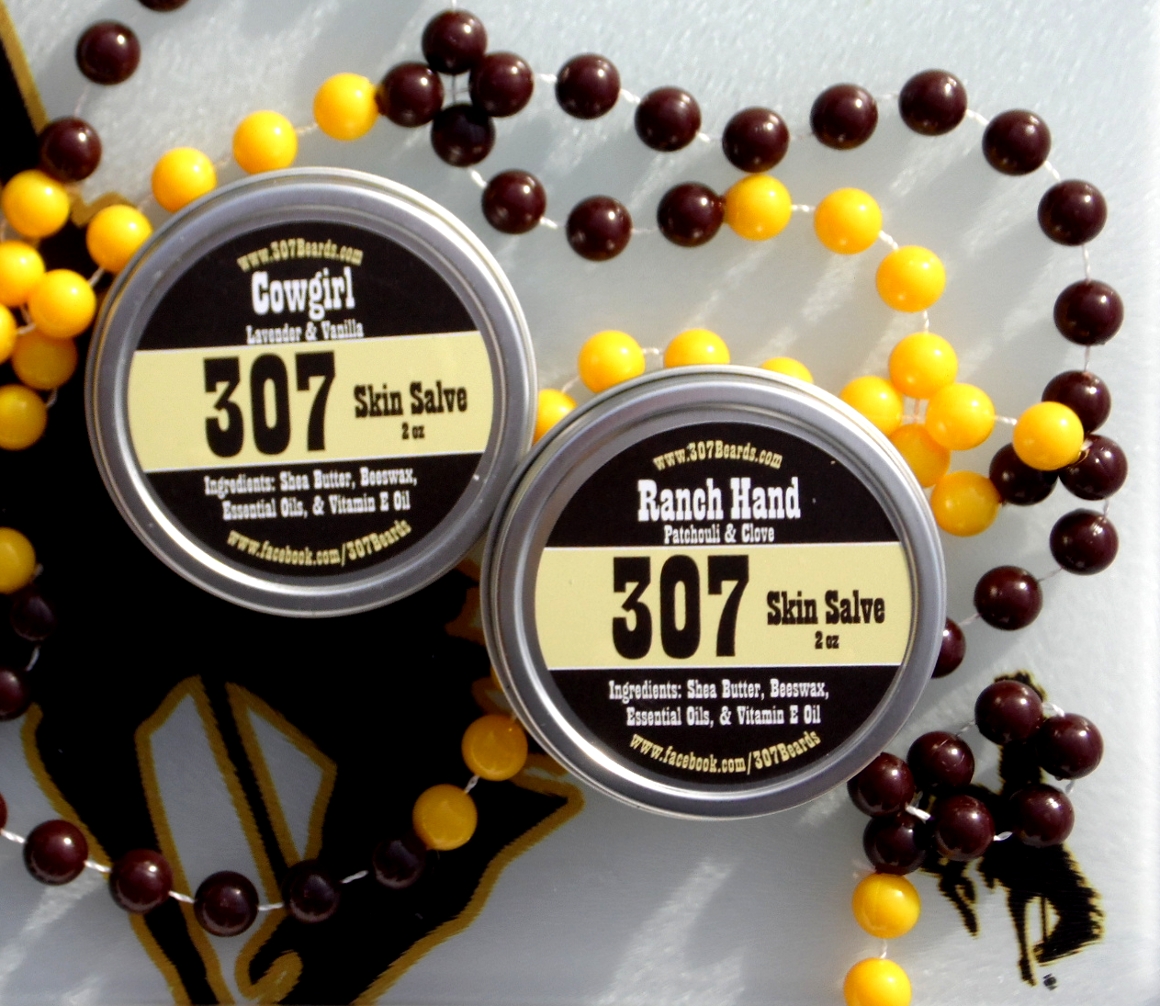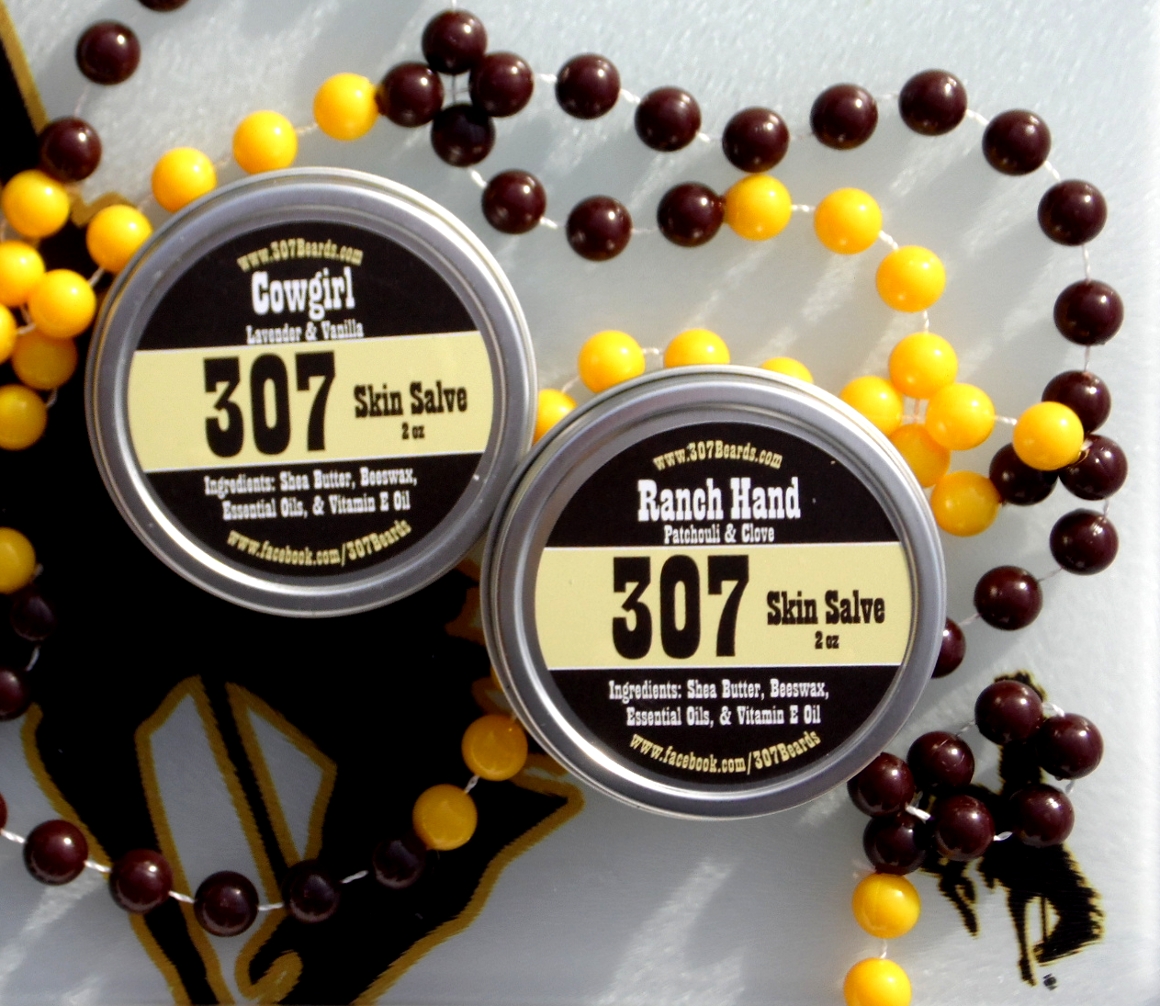 Skin Salve
Our skin salve is meant for those who have one of three issues--you have short facial hair and aftershave is just not needed, you have irritated skin around any facial hair that needs some care, or you or the climate is hard on your skin and you need some extra care for your hands (or any skin that is irritated, inflamed, dry, or itchy).
Ingredients: Beeswax, Shea Butter, Vitamin E Oil, & Essential Oils.
We currently have three scents: Ranch Hand, Cowgirl, and Nudist (unscented).
"Ranch Hand" includes the scents of Tea Tree, Orange Bitter, Peppermint Supreme, Patchouli, and Clove. This manly scent will refresh you after a hard days work.
"Cowgirl"-this one is for you ladies. Featuring Lavender and Vanilla.
"Nudist" is slightly scented, with only the scent of the natural scents of the ingredients-No Scent Added